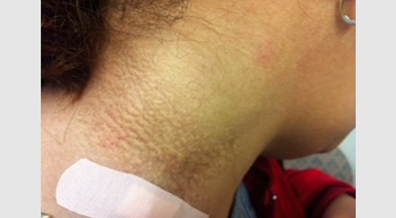 Case Studies
Physical examination revealed several grouped, yellow papules with a cobblestone appearance on the right lateral aspect of the neck.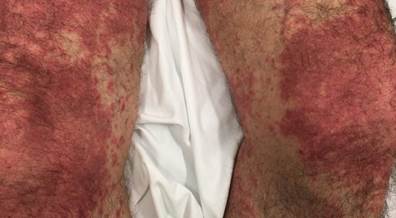 General Dermatology
A 60-year-old man with a history of gastroesophageal reflux disease presents to the emergency department with 2 to 3 days of fever, nonbloody diarrhea, and a worsening nonpruritic rash. Can you make the diagnosis?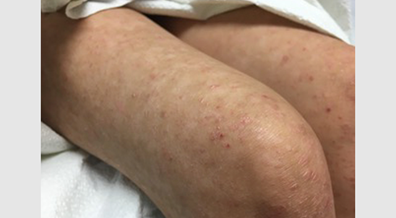 Case Studies
A 6-year-old girl presented to the dermatology clinic for the evaluation of a diffuse, pruritic eruption of 3 years' duration.